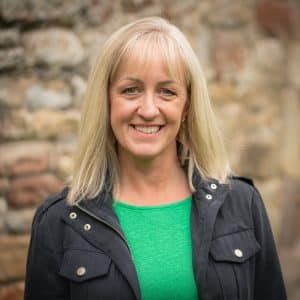 A few of my contacts have been asking me why I got into coaching and what I like about it, so here it is….
Coaching was not a job I had imagined being in or striving for in my early career. In fact, my career was not planned out as some peoples are. I had the limiting belief that I was not good enough at anything so how could I possibly know what I wanted to do. What I did know was that I wanted to work with people and help others – that has always been something I am passionate about.
It was only looking back in recent years that I noticed a clear "golden thread" that has got me to where I am now, and I am extremely grateful for that.
My "journey" included being a personal fitness instructor, owning my own recruitment business, leading sales teams, and working in the nuclear industry for 18 years. I have also worked on some high-profile projects in roles such as Change Management, Operations and Stakeholder Engagement amongst others. The golden thread was all about working with others and supporting them in many ways – whether that was as a mentor, finding them a career, training them to hit their fitness goals or working with those that were reluctant to accept change. Through this journey I have been inspired, motivated, empowered, supported, and bullied which undoubtedly has taught me a lot.
It was only when I explored a taster weekend in coaching that I surprised myself! I had found my destiny – a cliche I know, but when you find it, it is truly incredible.
It was from there that I started to formalise my coaching training and I decided to take a massive leap of faith and set up my coaching business. To my surprise (self-doubt again!) four and half years later it is going from strength to strength, and I learn something new every single day.
Why Coaching?
I get to work the most amazing people who may approach me in a time of challenge in their lives, however they leave with a coaching experience that often untangles their challenge, gives them clarity on their direction and they get to achieve goals they may never have thought possible – now that is inspiring!
Don't get me wrong, this doesn't always come easily, and I take a lot of time to ensure I "turn up" to my client's sessions with a mindset that I can support them in a way (independently) that often those close to them can't due to their emotional attachment. I am in a very privileged place when I am working with my clients and that I never forget. My personal values of authenticity, loyalty and trust play a big part in the way that I coach too.
My journey and experiences to date have given me an insight to what it is like to be both on a high and low in life and that experience gives me the empathy and understanding to many situations my clients find themselves in. I spent a lot of my life with low confidence, self-doubt, unclear about what I wanted to do but always wanting to find ways to be the best I could be. It is now, in using the coaching tools and knowledge I have, that I, too, can take action and empower myself to achieve almost anything – I surprise myself sometimes!
As many of you will have also encountered over the last 18 months throughout the pandemic, I have had to be mindful of my wellbeing and balance in my work and life. It can be very easy to book in lots of clients as I naturally want to help everyone however, I have had to dig deep and find a balance and boundaries that work for me and in turn, my clients. This had developed my passion for Wellbeing and Resilience coaching and find myself delivering workshops on these regularly and supporting others to find the same balance.
With this balance in mind, I love to get outside in the fresh air and connect to nature, whether that be cycling, running, walking alone or with my husband and new puppy. Having restarted my outdoor coaching with clients also allows me to share this passion with clients who find the outdoors inspiring for solutions to their challenges – as they say the best ideas don't come from sitting behind a desk!
To those that have asked me why I got into coaching, I hope this has given you an insight to me, Kathryn Jackson. If you want to know more of course, do get in touch.  kathryn@kathrynjacksoncoaching.co.uk