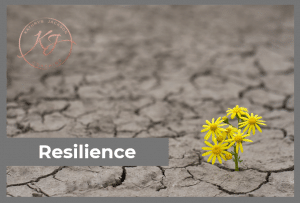 As a micro business owner myself, I know only too well how our resilience can be the make or break for us personally and for our businesses.
Given that the Covid-19 crisis has now created a very difficult time for us as business owners, we need more than ever to consider our resilience to these challenges now and in the future. Over the next few weeks/months we may be faced with unanticipated challenges from news updates and guidance which may force us into a reactive period where the feeling of being out of control can sometimes take over.
Some business owners don't have the luxury of having others around them to support them through these challenging times and can lead to feeling alone and unsupported.
What is Resilience?
Resilience is the capacity for change and not just in your behaviour but also in your thoughts and emotions.
Stress, as we know, can come about from a single episode or over a series of demands. Given the current situation and in particular the demands on small businesses, this can affect your flexibility to change.
Just some of the things to consider or look out for in your own behaviour or others you work with:
• A more pessimistic outlook versus seeing the opportunities
• Reduction in self-confidence
• Creative thinking is more challenging
• Heightened emotions
• Decision making may become difficult
How can coaching support you and your colleagues?
Coaching can increase your resilience towards change and challenges we face as business owners and give us the ability to bounce back when things don't go to plan. We can together measure what might be different for you in this situation, how you manage your emotions and behaviours, and look at creating a different mindset or narrative. Coaching also provides a safe space to talk about your resilience and allows the opportunity to focus on your wellbeing to support your resilience in areas of your life.
As a strong supporter of our local Cumbria supply chain, and a business owner who is also suffering first hand to this challenging situation, I am offering some complementary coaching sessions to people who may be in the same situation and don't have access to much needed independent support that has the value of being non-judgemental at a time when emotions maybe high.
If you are interested in having a chat about this, please contact me at kathryn@kathrynjacksoncoaching.co.uk