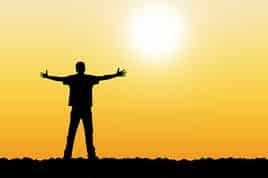 When did you take a moment to consider your morning mindset?
Do you ever think how different your day may be if you were to start it with a few questions that ensured you set off your day with meaning and creativity?
Just reflecting on these questions can enhance your creativity, maintain your wellbeing and start to think differently.
Increasing your self-awareness through this morning reflection can help you build confidence to make choices and take action.
So, here are the all-important questions – give it a go!
1. Who do I need to connect with today?
2. What am I happy with in my life right now?
3. Why does this make me happy?
4. What am I grateful for in my life?
5. What am I excited about right now?
6. What makes me proud in my life?
7. What are you enjoying most about your life now?
8. What am I committed to in life?
The first time you explore these questions, you may feel a little awkward in answering them but please persevere with them and you will soon be smiling as you answer them and starting your day with meaning and renewed energy and direction.
You may want to think about capturing your thoughts from these questions and make a permanent record of your thoughts and feelings to look back on and reflect. If you want to see how you've evolved, then why not journal them!