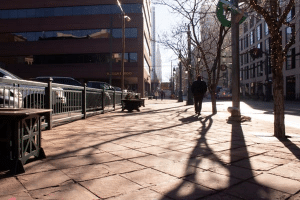 Want to consider new options?
Many people I work with often say they have trouble finding time for themselves to explore new ways of working or to consider new pathways to their aspirations and goals, whether it be in their personal or professional lives.
Giving yourself permission to take time out for you can be a difficult, however once you take that first step (outside) you will instantly see, hear and feel the benefits.
When change happens to us, we may not always feel we are in control of it, so to initiate change yourself can bring you confidence, empowerment and personal growth. Coaching can enable change in a non-judgemental, safe and supportive environment and with the added benefits of being outdoors who knows what you could achieve!
What are the benefits of outdoor coaching?
Whether you regularly spend time outside or not, having someone to explore with can be a joyful experience in itself. Connecting with the outside and being surrounded by open space benefits our physical, physiological and emotional wellbeing.
Being away from your hectic surroundings, whether it be a walk, hike or simply sitting and reflecting outdoors allows you to relax and open up our thoughts.
Whatever the season, wherever the location, there are so many metaphors that can be useful in an outside conversation allowing your to be creative and leading to new options and pathways of success. Wherever you live or work, there will be plenty of opportunities to explore with the metaphors that naturally surround us, such as the open spaces, trees, flowers, paths, and even road signs that can allow you to think outside the box.
If you would like to find out more about outdoor coaching and how it may work for you, please contact kathryn@kathrynjacksoncoaching.co.uk